Welcome to our Activities and Athletics home page!
We are committed to offering high performance in need of information, updates, questions, and more. Our page has tools for you to navigate and gather the information you need.
If you still have additional questions, please contact us today. Go Titans!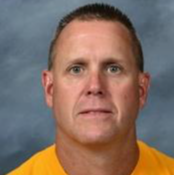 Craig Clayberg
Activities Director
605-498-2700 x3


Lightning Valley Channel
Our High School Titans Sport's Marketing class has created a YouTube channel to promote different sports teams. Click the link below to see which teams have been featured.